"The greatest city in the world! The greatest city in the world!" -"Schuyler Sisters" Hamilton :An American Musical soundtrack.
The Schuyler sisters in Lin-Manuel Miranda's genre-shifting, wig-snatching musical were talking about New York City, I'm talking about New Orleans-"The Big Easy". New Orleans is my favorite city in the United States for a variety of reasons: the music, the food, the history, and also its green spaces.
If you can tear yourself away from the French Quarter, there are plenty of green spaces for you to enjoy while enjoying the special mélange (mix) that is New Orleans.
On my most recent trip, I fell in love with the historic City Park which sits on 1,300 acres and is home to The New Orleans Museum of Art and Besthoff Sculpture Garden. This 5-acre sculpture garden is home to 64 works of art and is the perfect place to find a bit of solitude amongst Spanish moss trees while visiting New Orleans. Did I mention it's free?
If you're visiting the city for Jazz Fest or any of the numerous other festivals that grace the city, check out City Park and the rest of New Orleans' parks and recreational spaces. Trouvez ton parc en Nouvelle Orleans! Find your park in New Orleans!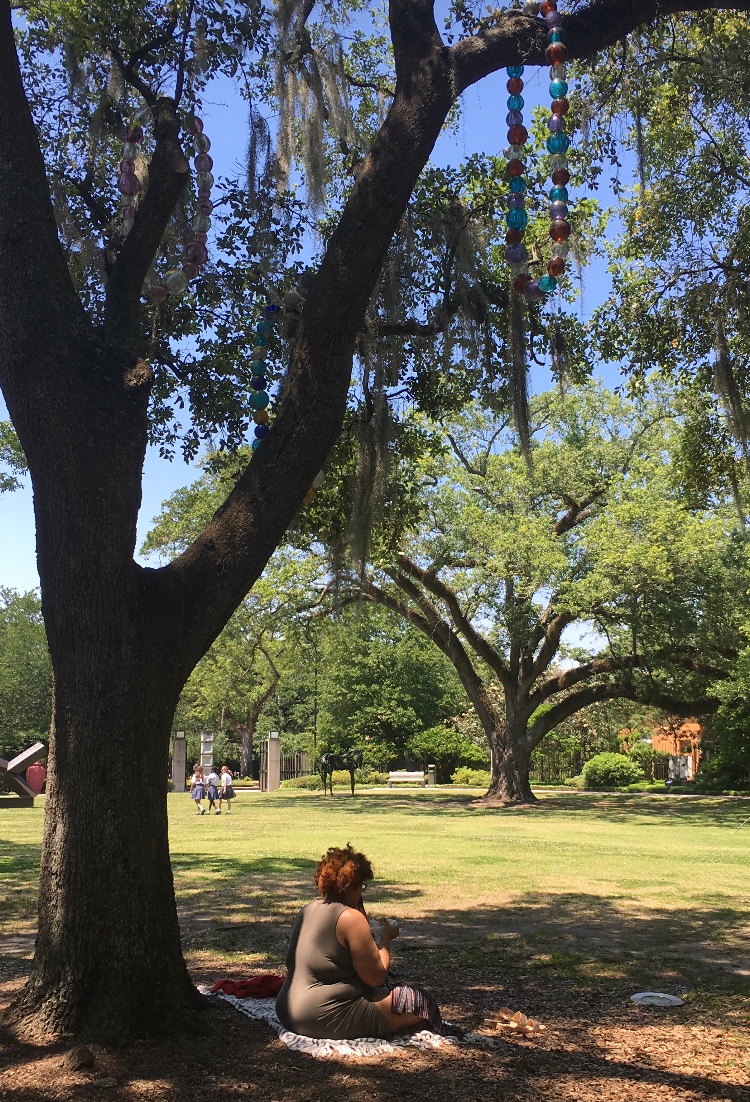 How do you incorporate nature when you're traveling?
I'm not always good at it, but on my recent trip to Dallas, TX I made it a priority with these three intentions.
Plan ahead...For me that meant packing my workout clothes and tennis shoes and letting my best friends know that I wanted to go on a hike with them.
But be flexible. I left my tennis shoes back home. This could have killed my vibe, but I didn't let it. I borrowed my bestie's shoes (luckily we wear the same size) and hit the road, or trail as it were. When I got to the trail it started drizzling. Two years ago, I might have phoned it in, but not this time.
Embrace where you are. I decided to not let myself down. I wanted, needed to run and so I showed up for myself. When I lived in Dallas, I was so focused on what it didn't have that I didn't appreciate what it did have and what it does have is the Katy Trail: a 3.5 mile urban trail that has become a highlight to the city. Instead of the hike or run I wanted, I was rewarded with reconnecting to a trail I left in 2012 and with proof that I can run in the rain-if I need to. I ran out some of the shenanigans of the night before and kicked off my personal new year with a quick 3.1!
If you're ever in Dallas and looking for nearby nature to go along with your world-class shopping experience, check out the Katy Trail or this list of other hikes in the North Texas area.